Jane Sheehan-International Foot Reader
Posted by Rosie Plunkett – Thursday, July 5th, 2018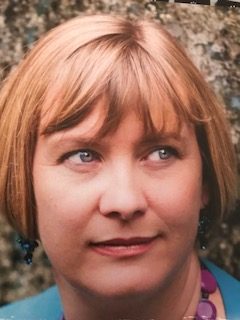 A private view of what the conference did for me in many articles…
"I met Jane at the UK Reflexology Conference this year in East Midlands, hosted by Sue Ricks an amazing lady with a heart of gold…
Sue invited 17, UK and International speakers to bring us all together as one united Reflexology family….This Sue achieved brilliantly with help from her two sons and loyal hard working team of ladies….160 delegates out of " arrived in the deep snow in early March … and the most wonderful memory I have of the whole conference was the united front, the one global family of Reflexologists and would you believe NOT one EGO was flying around I have never experienced that in all my years and I hope I am privileged to feel that uniqueness again and again….
CAR's main working core is based in the Manchester area and when I found myself surrounded by a worldwide group of Reflexologists I knew our family had grown beyond my wildest dreams. I was around nearly 30 years ago when it was tough having to even sell Reflexology to who ever would listen, now there are so many styles of Reflexology all having good effects for the willing receiver. Global for sure and growing fast.
Let me start by introducing you to Jane, she greets you with a wonderful beaming smile and humour bubbling out of her pores….Jane is so worth listening too… of course I bought Jane's first book and one day will treat myself to one of her many workshops dotted around the UK."……. Rosie
Jane Sheehan is the UK's leading foot reader – she reads personality traits in the shape and form of feet and toes. Jane qualified as a reflexologist in 1999 and first became interested in foot reading after a reflexology session had a profound impact on her, and she decided to find out more about the link between feet and wellbeing.
Jane developed her foot reading skills through a combination of experience and learning from specialist sources. After four years of practising reflexology and foot reading in her spare time, Jane left her nine-to-five office job and embarked on a career centred on her foot reading skills.
The success of Jane's workshops has meant that she has been incredibly busy not just here in the UK but has also made several visits to the USA, United Arab Emirates, Ireland and Australia and has made several TV appearances:
"This Morning" where Jane has appeared many times
"It Takes Two" the BBC's Strictly Come Dancing chat show
"Live with Gabby"
"Today with Des and Mel"
"Big Brother's Little Brother" which lead to a personal invitation to appear with Dermot O' Leary on "Morning Glory"
"The Afternoon Show"on RTE, Ireland
"Inside San Diego"and "Fox in The Morning" in America
"Sama" in Dubai
"Today Show" on Channel Nine, Australia
In addition, Jane is a regular on regional radio stations and has had various articles in such publications as "The Daily Mail', "The Daily Telegraph", "The Sun", "The Daily Express", "Good Health Magazine", "Top Sante", "New Woman" and Jane's foot reading skill was hailed as one of Sunday Times' "Top Ten Health Trends".
Jane's first book Let's Read Our Feet!" demonstrates how to read the hidden messages in feet. It shows how the shape of feet and toes can't only tell a lot about a person's personality, but also help them to improve areas of our lives that they are unhappy with. It was completely re-designed and updated in 2011 and is also available as an e-book and a condensed version is available as a portable guide. Jane's second book "˜The Foot Reading Coach" gives coaching tips for foot readers to assist with the process of moving forward. Jane's latest book "Sole Trader: The Holistic Therapy Business Handbook" explains how to start and run a holistic therapy business.
Jane Sheehan's work includes:
* hosting Foot Reading parties which are fast becoming the modern alternative to the commercial
* cosmetics sale's parties for today's busy lifestyles
* continuing to develop her reflexology work
* performing team building workshops
* assisting with product launches
* conducting after dinner speeches and talks to a wide cross section of the community
Jane is now working with corporate clients in a variety of ways " from offering individual readings for personal development to working with teams in order to find the best way for them to work together, based on the personalities identified through their readings.
Her website is www.footreading.com
Jane write's just as she speaks down to earth and direct. I am pleased I have this book and is worth studying….
Sue Ricks is hosting another conference in East Midlands with Jane Sheehan as one of the five speakers.
Foot Reading Conference 2018 Thursday, September 20th
72 places
For one day only…
£125.00
www.SueRicks.com